COMMERCIAL AND RESIDENTIAL PLUMBER IN RALEIGH, AND CARY, NC, THE 24 HOUR PLUMBER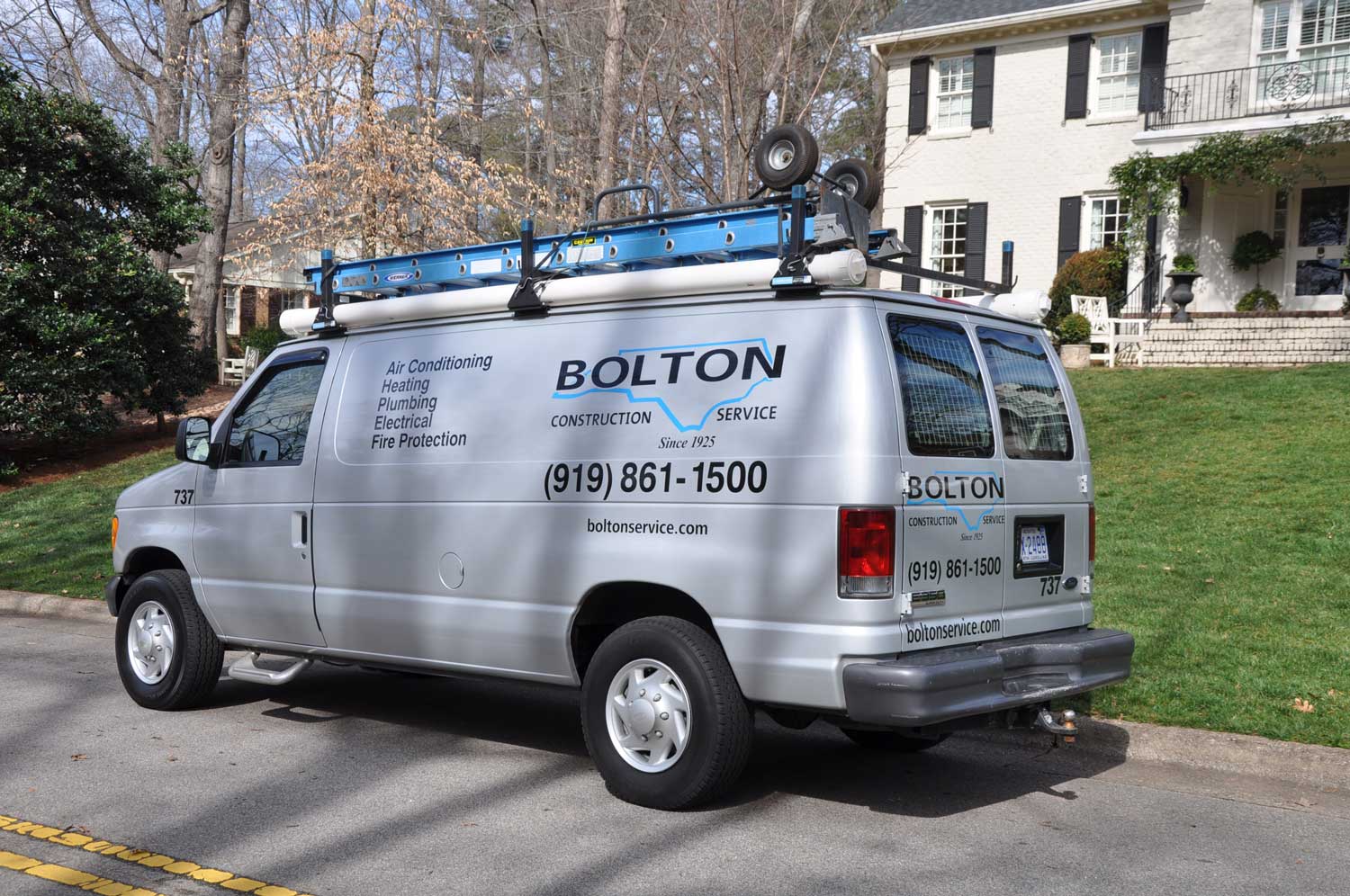 If you need a commercial or residential plumber in Raleigh, or Cary, North Carolina areas, we are always just a phone call away. Our company has been a trusted resource for plumbing services in the Research Triangle for decades, and we have steadily built our capabilities over the years. The highly experienced professional plumbers that we have on our staff can handle residential jobs of any size and scope, and our services extend into the commercial realm. Business owners and decision-makers can count on Bolton Construction & Service for quality plumbing work at affordable prices.
Are you potentially having issues with your backflow? Learn more about our backflow repair and replacement services here.
These are just some of the commercial and residential plumbing services that we provide for our clients:
Pipe Repairs and Replacements
Bathroom and Kitchen Fixture Replacements
Water Heater Servicing and Installations
Sewer Line Maintenance
Leak Diagnosis and Repairs
Unclog Drains
Violation Correction
Water Purification System Installations
Regular Preventative Maintenance
Water Heater Repairs, Replacements, and Installations
Backflow Preventer Certification and Installation
Sanitary Sewer Line Cleaning and Inspections
Hydro-Jetting Service
Repairing All Leaks (water or gas)
Gas Piping Installed and Repaired
Water Piping Installed and Repaired
Sump Pumps Installed and Serviced
Underground Water and Drain Piping Installed and Repaired
Install New Toilets, Sinks, Faucets, & Fixtures Of All Kinds
Complete Bathroom, Kitchen, Laundry, & Utility Room Installations and Upgrades
Correcting All Plumbing Violations
Install Water Softeners
Install Icemaker Lines, and
Planned Maintenance To Ensure Your Systems Are Running Well
24 Hour Plumber Availability
We have always recognized the importance of quick responses to plumbing service calls, and we take a lot of pride in our rapid response times. Our hotline is open around the clock, and we provide emergency service 24 hours a day. In addition to our repair work, we can also handle new construction projects and major plumbing assignments, like water main replacements. The work that we do in the field is second to none, so the quality is there, but we also do everything possible to keep our prices at a minimum.
Contact Bolton Construction & Service!
We are standing by right now if you would like to speak with one of our plumbing specialists in Raleigh and Cary, NC. You can get in touch with us by phone at (919) 861-1500, and you can also reach us electronically if you send us a message through our contact page.