Residential Air Conditioning Services in Raleigh, Wake Forest, Cary, Morrisville, and Apex, NC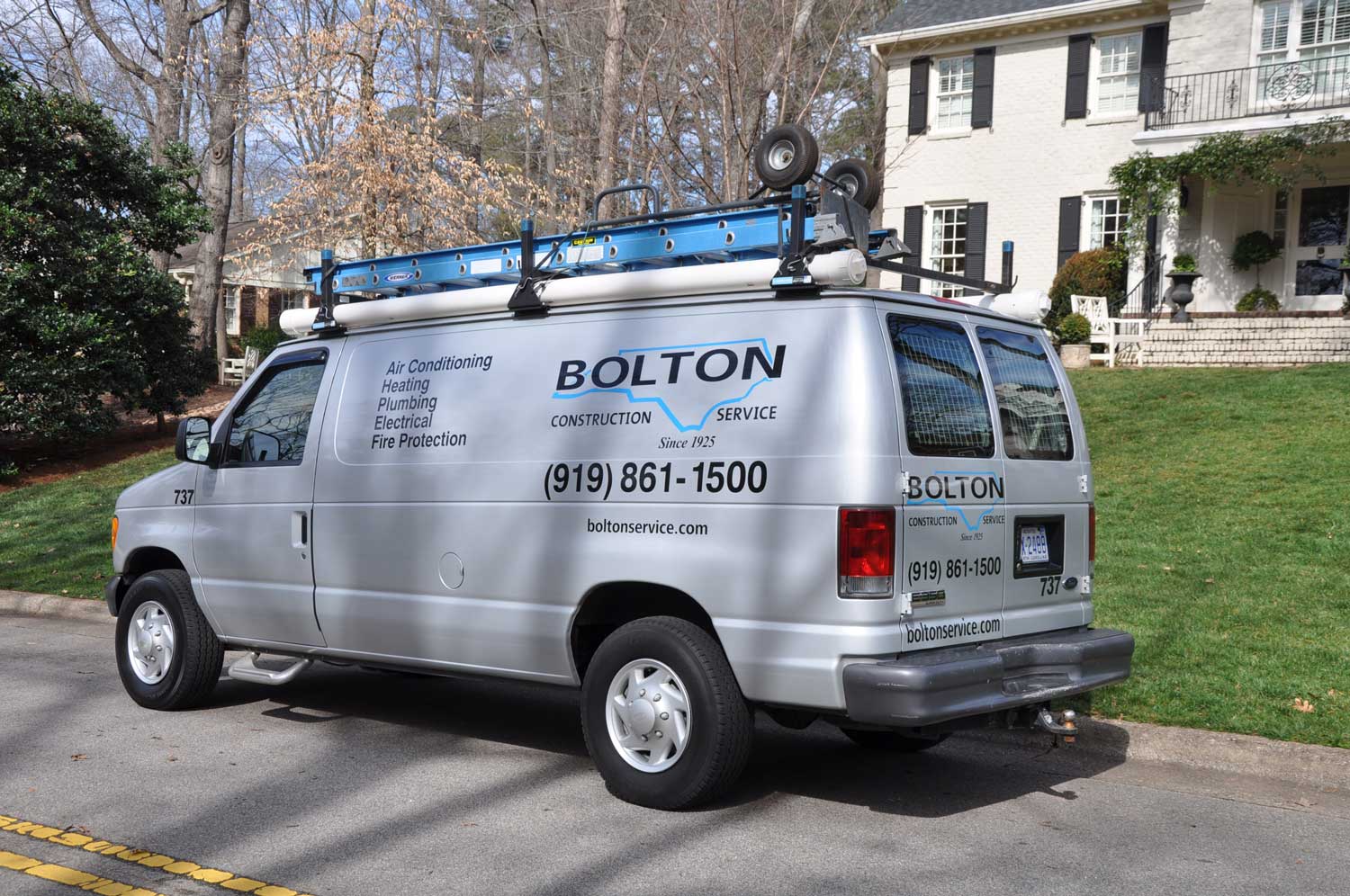 Bolton Construction & Service is a local, family-owned business that has been providing heating and cooling assistance to people in the greater Raleigh area since 1925. If you need any type of residential HVAC service, we will always be ready to spring into action.
We have built our business on three basic principles, and we carry them with us to this day. First, we want to protect your home, and your HVAC unit is one of the most important systems that you have. The financial component comes next. We understand the fact that unexpected expenses can be hard to absorb, so we do everything possible to save our customers money. Thirdly, we know that you need a quick response if your heating and air conditioning system is on the blink, so we endeavor to save you time. In fact, we staff our emergency HVAC repair hotline around-the-clock, so we are always just a phone call away.
We also go the extra mile to prevent serious problems before they happen. Preventive maintenance is very important if you want your heating and cooling system to run at maximum efficiency, and simple tweaks can prevent costly future system failures. If you take advantage of our residential Bolton Family Maintenance Plan, you can enjoy a host of benefits, including (but not limited to):
Reduced Heating and Cooling Costs
Prolonged HVAC System Life
Priority Customer Status
Rapid Emergency Responses
Discounted Service Calls
Why Settle for Less Than the Best?
When you have been able to grow your HVAC business in the Research Triangle area for more than 90 years, you must be doing something right. Why settle for an unknown commodity when you can work with a local, family-owned company that has been building relationships for decades? Whenever you need us, we will be here, and you can reach us by phone at (919) 861-1500. If you would prefer to get in touch electronically, you also have the option of sending us a message through our contact page.