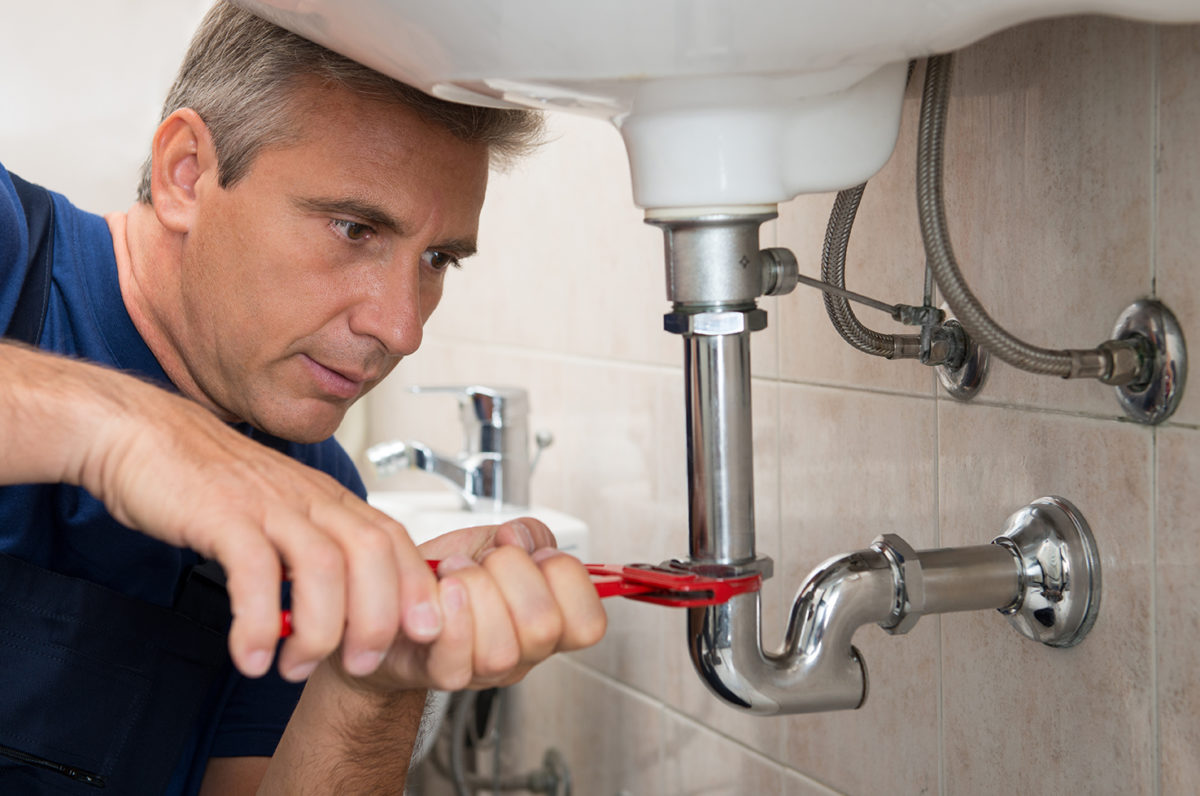 Our businesses and residents are full of appliances and technologies that we rely on every day. However, keeping up with commercial and in-home maintenance can be quite a chore. With so many appliances to stay on top of, you'll need a reliable residential plumber to give you a hand.
Bolton Construction & Service, LLC of Holly Springs has been providing professional services in a variety of trades for nearly 100 years. From HVAC certified repairmen to electrician services, Bolton Service has it all. With a team of skilled professionals ready to help at any time, it's no wonder residents of Holly Springs and surrounding communities turn to Bolton Construction Service, LLC. If your Holly Springs home or business needs repair, our residential and commercial plumbers will have you fixed in no time.
Commercial Plumber in Holly Springs
Major plumbing issues can cause expensive damage to your business. If they aren't dealt with immediately, you can lose customers in an instant. Bolton Construction & Service, LLC knows the importance of dealing with plumbing issues immediately, which is why emergency 24-hour plumbing services are available to business owners of Holly Springs. Services include, but are not limited to:
Pipe repairs
Sewer line maintenance
Leak Repairs
Unclogging Drains
Water purification installation
Water heater repairs
Sanitary sewer line inspections
New appliance installation, and more!
Keeping your budget in mind, Bolton Service helps business owners deal with burdensome plumbing issues and keep their hard-earned dollars where they belong—in their pockets. Call (919)-861-1500 for your emergency commercial plumbing needs.
Water Heater Repair in Holly Springs
When your water heater isn't functioning properly not only is it inconvenient, it can also weigh on your finances. Outdated or damaged water heaters can consume extreme amounts of unnecessary energy and increase your electricity bill substantially. Whether your water heater needs to be replaced or repaired, Bolton Construction & Service, LLC can work within your budget to get your water heater back to normal and even provide follow-up maintenance checks to ensure that your water heater remains running at full capacity.
Boiler Repair in Holly Springs
Using a boiler to heat water or your home is an energy efficient and economical way to control your indoor climate in the winter months. But long periods of inactive use can cause several issues with your boiler. Boiler issues can be identified by:
Kettling
Leaks
Issues with pilot light
Frozen pipes
Banging
Whistling
Low pressure
With our team of skilled professionals in residential AC and heating repair, Bolton Construction & Service, LLC has offered boiler repairs to residents of Holly Springs and surrounding areas since 1925. With a commitment to the community and saving you money, you're in good hands with Bolton Construction & Service, LLC.
Learn more about AC Installation, AC Repair and Water Heater Repair Services for Holly Springs.